Sunrise and Chocolate
A couple of Fridays ago on Planet Penny's Happy Friday I shared some photos of winter sunsets but this week I was taking in the wonder of a winter sunrise over the local harbour. The sky glowed orange and the sun looked absolutely massive, like a giant bubble popping out from the chimney of the power station.
But what made me really happy this Friday was the arrival in the post of a book I've been waiting ages for. It would have made an ideal present for my birthday last month but unfortunately didn't get published until January and so I've had to wait patiently. The new publication from Chocolate Covered Katie whose recipes I'm a big fan of (they are very friendly towards my gluten-free, dairy-free diet).
Katie started with a small food blog 6 years ago, based on healthy recipes for chocolate lovers and those with a sweet tooth to provide healthy alternatives so that you never feel as though you're depriving yourself. Her blog and website have gone from strength to strength and this is her first book which has chapters covering cookies, brownies and bars; healthy breakfasts, ice-creams, milkshakes and smoothies, pies, cakes and cupcakes.
I'm looking forward to testing out some of the recipes but in the meantime, here's a link to her chocolate guinness brownies which I made last year and, I have to say, tasted amazing.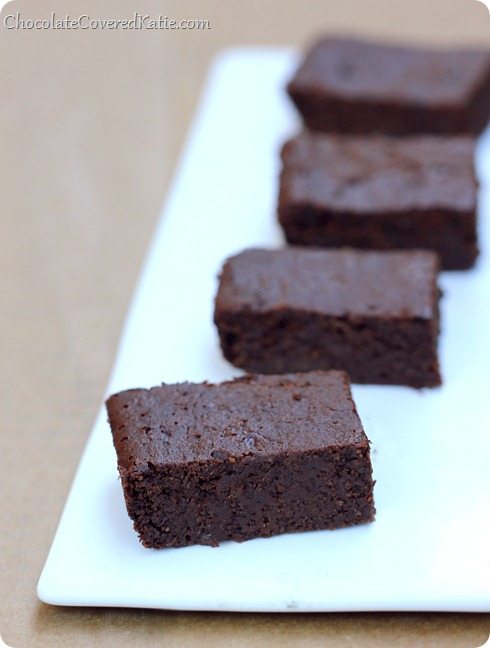 Chocolate Guinness Brownies from Chocolate Covered Katie
Chocolate Guinness Brownies
(my version - don't look as good as Katie's but still tasted pretty good)